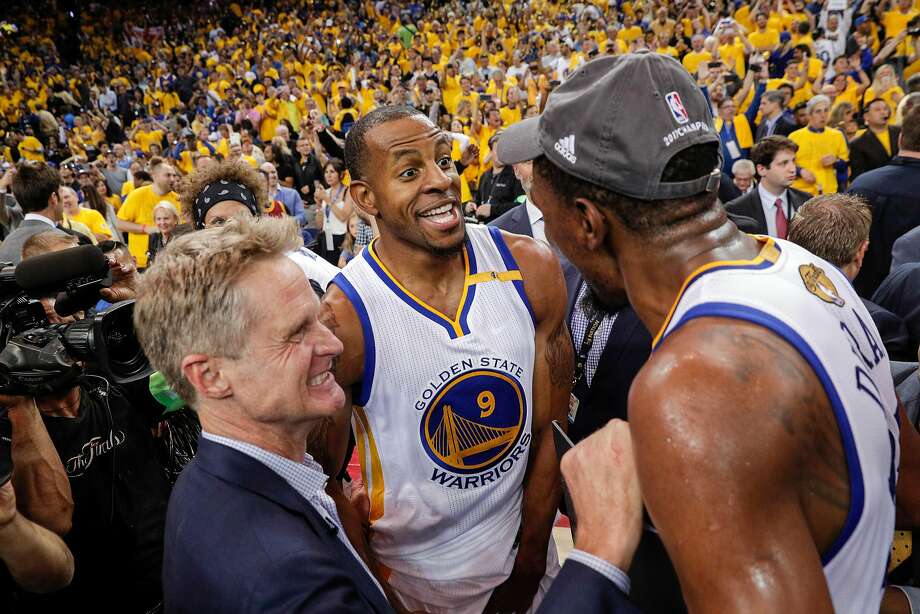 By: Braeden Long (@brae_lonng)
Andre Iguodala's #9 will be retired and hung in the rafters at Golden State's Chase Center after being traded to Memphis this past weekend. Iggy will share the honor with 10x NBA All-Star, 4x NBA scoring champion, 2x Finals MVP, 2x All-Star MVP, 2x NBA champion and former NBA MVP, Kevin Durant after being traded to Brooklyn. Yes, I added all of those stats to prove a point. The two are far from the same, but they both have won championships with the Warriors, so I guess that's enough for a jersey retirement nowadays..?
KD only served the Dubs for three years but was a key piece in the 2017 and 2018 NBA titles (17' & 18' Finals MVP). However, Iggy delivered an outrageous Finals performance in 2015 where he earned Finals MVP. Iggy and the Dubs brought The Bay Area their first NBA championship in 40 years after beating LeBron and the Cavs four games to two, so I kinda get the Dubs' love for Iggy.
Iggy has little to show when it comes to personal highlights and awards. Aside from the Dynasty Warriors' three titles in 2015, 2017 and 2018, he doesn't have much to glorify. Don't get me wrong, Iggy is a great basketball player (especially defensively) and deserves credit in the three titles brought to The Bay Area, but cmon he doesn't deserve to be in the rafters. Two All-Stars were on the 2015 roster and four All-Stars were on both the 2017 and 2018 rosters. If Iggy was the centerpiece of the Warrior's organization it would be essential to retire his jersey (much like KD), but there just isn't a good rationale for this decision.
Of the 15 years, Andre Iguodala has been in the league, he's earned only four notable awards. Iggy was selected to the NBA All-Rookie First Team in 2005 after being drafted 9th overall by the 76ers. Since then, he's made NBA All-Star (2012), NBA All-Defensive First Team (2014) and NBA Finals MVP (2015).
If winning a championship then being traded gets jerseys hung maybe we'll see Kawhi Leonard and Danny Green in Scotiabank Arena's rafters soon…
If you're not doing so already give me a follow on Twitter (@brae_lonng) for daily sports news and educated opinions! Check back regularly for content by yours truly right here on thewagnerwire.com.