By: Braeden Long
The Brewers will get a week-long break from ball magnet, Derek Dietrich, who found himself hit by six zingers in a four-game series with Cincinnati over the weekend. Unfortunately, a week isn't enough time to figure out how to back Dietrich down and open up the strike zone…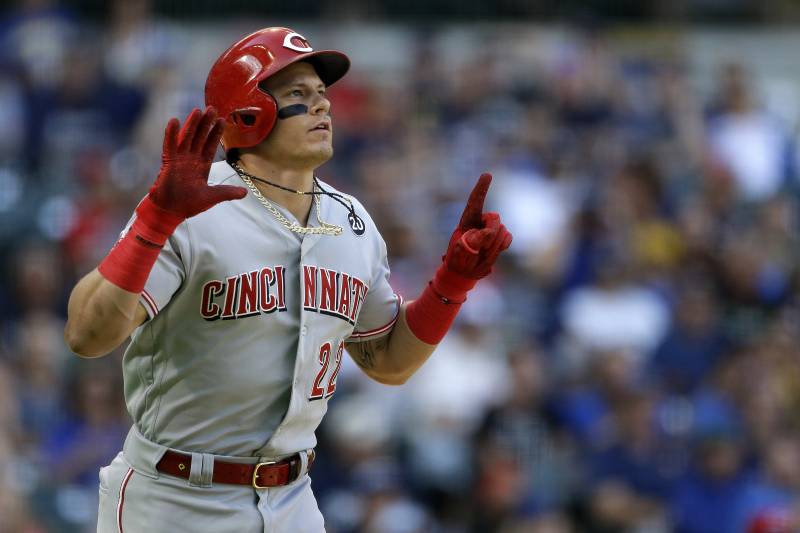 Dietrich etched his name in the history books in Friday's 11-7 win over the Brewers with a feat to be (somewhat) proud of. Milwaukee's pitching staff managed to peg Dietrich three times on Friday evening which ended in warnings for both benches and tension between the squads. Dietrich's batting stance and tough mentality are key attributes that have helped him become the MLB's leader in hit-by-pitch stats. (15 through 76 games this season)
"Well, I don't really try to get hit by any of them. If they come up and in, they come up and in," Dietrich said. "Guys try to get out of the way. I don't try to get out of the way. I hold my ground."
Milwaukee will face the Reds in another four-game stent in Cincinnati starting next Monday, July 1st. Fans can expect Dietrich's magnetic ability to be on display again as the Brewers only have a week to work their pitching kinks out.
If Dietrich is used as target practice again we can expect Christian Yelich and co. to look a lot like this…
Give me a follow on Twitter if you're not doing so already, @brae_lonng, for daily sports content and informed opinions. Check back daily for fantasy advice and relative/controversial sports commodity!